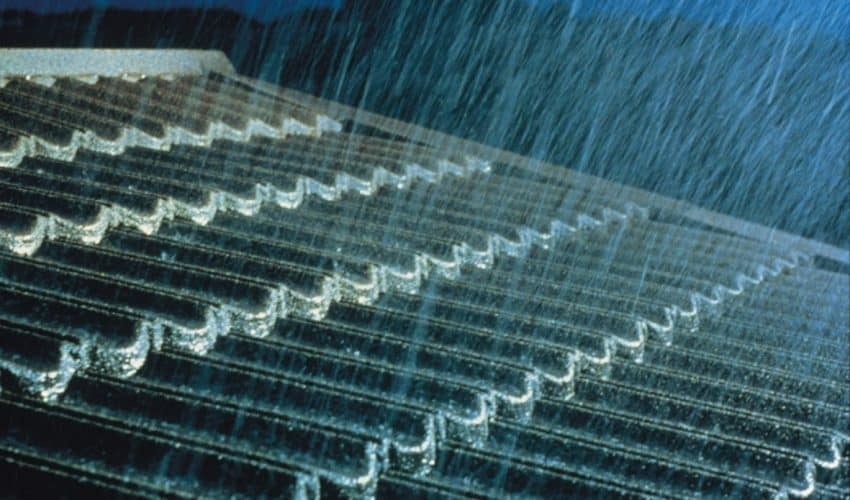 Our stone coated roofing tiles do more than just look good. Even though they are durable for generations, there's one question that's always asked: "are they noisy when it rains?".
The answer may surprise you. Although Luxury Building & Accessories Ltd tiles are made of alu-zinc steel, they are much quieter than other types of metal roof such as long run. Our high-quality stone chip coating is responsible for this for two reasons.
Firstly, the non-metallic stone coating doesn't refract the rain like a metal surface does. Secondly, the irregular shapes of our stone chips disperse raindrops, diluting their noise effect.